Project 2021: Sustainable behaviour
No Academy is back! A fresh young team re-started the NoAcademy program in 2021
This year the wicked problem we want to address is: sustainability.…..
No Academy brings together recently graduated artists with students from the cultural anthropology department of the VU University in a special research program designed by NoAcademy. The goal of this program is to work together in new ways and to come up with new, artistic and surprising solution directions that can be useful for all parties involved . We work in two research teams (a mix of scientists and artists) being supervised by experienced Social Designers. In addition, a team of experts is ready to assist them during their research.
This year the theme is sustainability. We started the research with the paradox and a question: people don't behave sustainable, yet at the same time they know they are responsible for a sustainable society (paradox), question is: why? Through different types of research, we will re-formulate this question together with all those involved. All partners and stakeholders are involved in the research process to find directions that previously seemed unthinkable.
The project started at the beginning of February and will last till June 18th. On that date both research teams give their final presentations. All partners and stakeholders will be present.
Read our final report on the No Academy 2021 project

We wanted to add a special thanks to all the funds who supported us this year!
Prins Bernhard Cultuurfonds Noord-Holland
Gravind van Bylandt Stichting
Pure Energie Fonds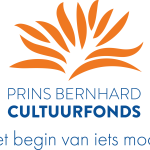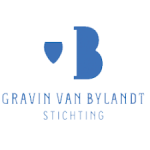 Rots Brouwer
Rots is a 26 year old recent graduate from the Rietveld Academie where they studied in the Image and Language department, next to this they study Literary and Cultural Analysis in UvA. Before going to secondary school in Amsterdam they lived in Vietnam, India and Chad, making them a third culture kid. Next to drawing, painting, ceramics and writing they are are an activist affiliated with Extinction Rebellion (climate) and Wonda Women (feminism). They started their artist career as a poet and writer but now see themselves more as a performance artist working with language and concepts. Next to this they are the founder of an art collective called SKÈR that aims to be a non commercial platform for (emerging) artists. @ctivisme is their name on Instagram.
Anouk Hoogendoorn
Anouk studied Fine Arts and Creative Writing at the Gerrit Rietveld Academie and afterwards Artistic Research at the University of Amsterdam. Her practice is both theoretical/textual and visual, rather a lure to think/ feel than a fixed presentation. She plays with her associations and composes with what they propose.
Recent interests and projects are radical pedagogies from a process philosophical approach and the act of writing in the (visual) arts. Her texts, photos, sketches, video and audioworks are moments of these processes, which are not always understandable, but hearable; not personal, but intimate; and-being active in the emergent collectivity of Three Ecologies Institute-not lonely but together, even when working alone.
Florien Bakker
Florien grew up in a small farming village in Friesland. After high school she took a gap year, during that year she attended the 'Vrije Hogeschool' for Liberal arts. This gap year was meant to explore different fields, in order to find a study that fit her. This led to the study 'Arts and Economics' at the University of the Arts in Utrecht, which she graduated last year. Within this study both the creative and the underlying business processes were discussed and explored. During her study she became interested in social dilemma's, especially those that occur in health care. Both of her parents studied Medicine, which most likely has initially sparked her interest. In her opinion, art, in various forms, can add value to those social dilemma's.
Martina Dal Brollo
Martina has just graduated from the Frank Mohr Institute, Minerva Art Academy, with a Master degree in MADtech: Media, Art, Design and Technology. She previously completed her studies in Spain at the Fine Art Academy of Barcelona and then moved to Beijing for a short working period. Martina focuses her research on the experimentation between different expressive languages that develops through multiple collaborations and performative actions. During the two years of Master in Groningen, her artistic practice focused on the problem of environmental pollution caused by the dispersion of waste in the environment. Martina sees such waste as testimonies of lived experience to investigate; as data to analyze. these traces inform us about our habits and the memory left by the passage of humans on earth.
Lucy van Dorst
Changes in society constantly require adjustments and social issues are getting more complex. Social design and creativity are becoming increasingly relevant for complex issues involving many stakeholders.
Based on design principles, Lucy works in an empathetic and personal way with people on issues that don't have a place in our society yet. These collaborations lead to new artistic perspectives on the one hand and to add value to the person and his or her story on the other. Lucy shows that social design doesn't only offer a different perspective for major issues, social design also contributes to the 'empowerment' of people in a personal and intimate way. From children having issues in divorce situations and participation of chronically ill children with fatigue, to giving unheard citizens a voice.
Dick Rijken
Dick Rijken is the director of STEIM, founder of Stichting Klinken, and lecturer in Information Technology and Society at The Hague University of Applied Sciences. He is concerned with the changing role of cultural institutions in today's network society. Dick used to be a research leader at the Minerva Art Academy, lecturer at the Sandberg Institute, consultant at Mediamatic and supervisory board member of the Design Academy Eindhoven.
Fides lapidaire
As a Social Designer, Fides Lapidaire offers surprising perspectives on complex issues.
She dares not to understand, looks where you think there is nothing to find and exposes new questions. This creates an environment where awareness processes arise that trigger change.
From closing the nutrient loop by selling Shit Sandwiches too examining our food system through an erotic carrot experience. With a pinch of humor and pint of tangible knowledge Fides is known to shed a different light on what we think we know.'
Freek Colombijn
Freek Colombijn is an associate professor in Social and Cultural Anthropology at the Vrije Universiteit Amsterdam. His discipline focusses on urban anthropology, sustainability, waste, violence and social inequality. Freek Colombijn has won several teaching awards (Leiden University and Vrije Universi- teit Amsterdam.) He is also chief editor of Bijdragen tot de Taal-Land en Volkenkunde, an interdisciplinary journal on Southeast-Asia.
Mattijs van de Port
Mattijs van de Port is professor of popular religiosity at the VU in Amsterdam. He is also professor at the Department of Anthropology at the University of Amsterdam. His research topics are: Popular religiosity; the authentication of cultural constructions and sacralizering of beliefs; the subjective experiential dimension of culture and visual anthropology.
Kees Dorst
Kees Dorst is a designer and professor at the Faculty of Transdisciplinary Innovation at the University of Technology in Sydney, and developed the Frame Innovation methodology. This methodology, developed within the Social Design domain, is used in the Development Program of the United Nations, as a new approach to achieving the Sustainable Development goals (Global Goals).
The team
Vivian Mac Gillavry (Artistic coordinator No Academy)
Vivian is a cultural anthropologist and a part-time student at the Gerrit Rietveld Academy (Fine Arts).
She worked as a Research Associate at the Research Center for Material Culture (National Museum of World Cultures) and as a Junior Content Manager of the ARTIS-Groote Museum. Currently she is an editor at Hard//hoofd (platform for art, literature and journalism), artistic producer at STEIM and Stichting Klinken, and a guest researcher at the HKU.
Daniela Solano (Business coordinator No Academy) Producer of the Noorderkerkconcerten, Image researcher at Zomergasten (VPRO),
De Nieuwe Maan (NTR) and for in Europa (VPRO). She studied History at the UvA and has a great passion for classical music.
She has previously been involved as production coordinator at Festival Classique, 24Classics and Humble Heroes.
Salina Neefjes (Intern No Academy)
Salina is a student at the University of the Arts Utrecht (product design). She recently followed the minor Design for Social Change and got to know No Academy through there, now she is an intern at No Academy.
Partners
Ruben Jacobs
Ruben Jacobs is a cultural sociologist and publicist. In recent years he has worked as a freelance journalist and radio producer for the VPRO and NTR, among others. Currently he is teaching art and cultural sociology at the HKU. In his new book 'Artonauten. Op expeditie in het Antropoceen' he describes how artists, by means of technology and science, analyse the arrival at the new ecological reality with their senses. He calls these figures "artonauts. What connects these artonauts is the way they use science and technology to investigate our changing relationship with nature.
Thijs de Zeeuw- Nature Optimist
Thijs de Zeeuw graduated from the Academie van Bouwkunst in 2011 with his design for
The (un)conditional garden. A garden for ARTIS where it is not about exotic plants and animals but about the flora and fauna of the city around us. Part of this project was an experimental garden for urban nature. Within the landscape architecture firm H+N+S Landschapsarchitecten, to which he has been attached since 2005, Thijs has worked on a diverse range of projects. Here he acquired an extensive knowledge of the Dutch landscape. The main themes of his work have always been ecology and water. Thijs is the founder of the Natuuroptimist, which will focus this year on how ecological diversity contributes to a more sustainable society. "During the corona crisis it became very clear how important nature is. Parks were visited again, people went out into nature, bird-watching courses became popular again. So there should be a lot more attention on that when we talk about sustainability."
De Groene Grachten- Green Light District
De Groene Grachten works to make historic buildings and areas more sustainable, with the mission: If it can be done here, it can be done anywhere. Domestically and abroad, they advise clients about saving energy, generating energy and circularity. They supervise projects during implementation and share their knowledge in training courses, workshops and lectures. They also develop knowledge platforms and area-based approaches.
Innovation Lighthouse
Innovation Lighthouse brings together real estate owners, innovators and researchers to make buildings more sustainable through innovation and learning. They were founded by The Student Hotel and Redevco with the mission to accelerate the transition to more sustainable buildings. They do real-life tests of promising innovations and share the outcomes to create positive examples that inspire action. They offer advice, proven solutions lists and put up real life test spaces (living labs). They work with a team of experts in sustainability, behavioural sciences and real estate.
De Gezonde Stad- Green Light District
De Gezonde Stad (Healthy City) is a foundation that wants to make Amsterdam sustainable and healthy. They do this by organizing projects and events together with a community of people from Amsterdam, and by supporting residents with sustainable initiatives.
Urban Sound Lab
Urban Sound Lab is the mobile workshop where residents of Amsterdam (with a focus on South) investigate how their neighbourhood sounds and how the ambient sound affects them mentally, socially, psychologically, and in other ways. Residents conduct experimental research on the acoustic aspects of the urban outdoor space. Artists and residents work together on new concepts for a great sounding, healthy city of the future. With Urban Sound Lab as a partner, we also look at the effect of sound on a living environment. What does a sustainable city sound like?